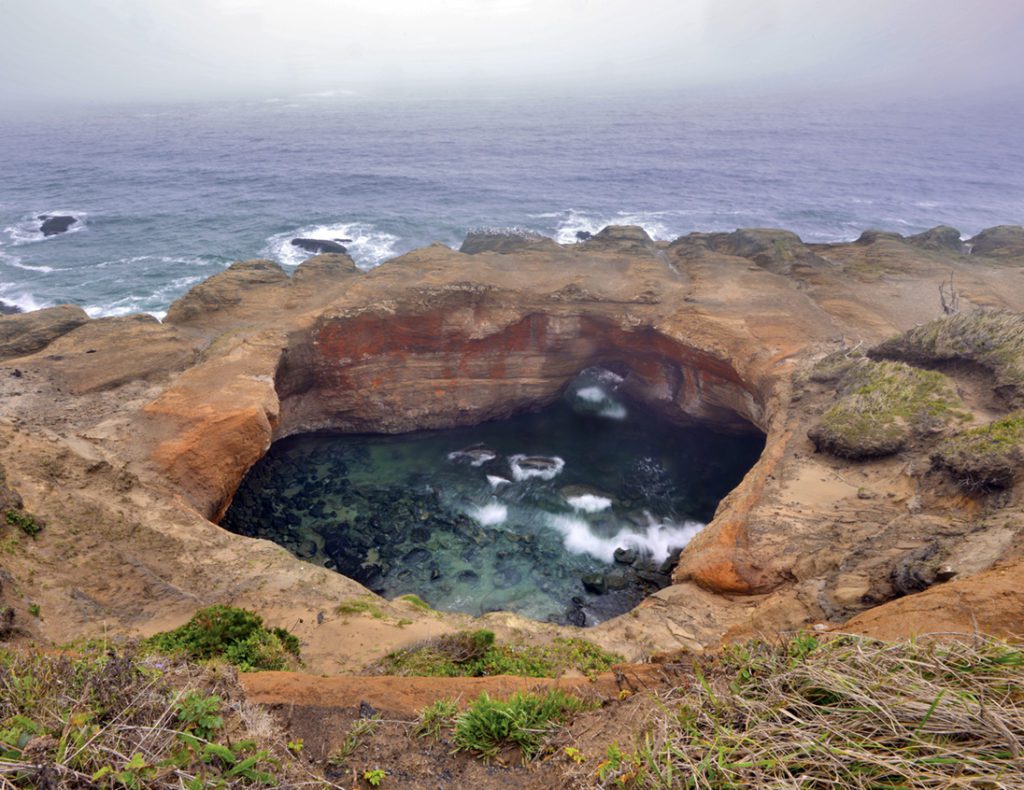 Looking for ways to get outside, without being dependent on your car? So are we! By coincidence (or not), some of Oregon's top places to get outside can be reached by public transportation. Here are a few places to put on your list if you want to adventure out and leave your car at home .
Multnomah Falls – perhaps the easiest of all outdoor destinations to reach by public transit in Oregon, there are several shuttles available from the Portland area. The scenery along the way is an added bonus.

Sasquach shuttle: with shuttles every 40 minutes running Friday – Monday, May-September, and multiple hop-on, hop-off stops between Bridal Veil and Horsetail falls, this $10 shuttle offers a great scenic gorge tour.
The CAT bus: Who doesn't want to ride the CAT bus? This year-round public transit option for the Columbia Gorge interconnects with Tri-Met at the Gateway Transit Center, near I-84 and I-205. A $15 Gorge Transit day pass also covers Multnomah Falls entry for one adult and one child. The CAT bus also serves other areas of the Gorge, including Hood River, The Dalles, and Cascade Locks.
Columbia River Waterfall Trolley: Run by Gray Line Tours of Portland, this is another hop-on, hop-off bus that runs between Corbett, Oregon and Ainsworth State Park. The trolly runs every 60 minutes and tickets are $19 per person. Weekend routes run through mid-October.

Nehalem Bay State Park – By Taking advantage of an interagency pass from NW Connector, you can plan a trip from most of NW Oregon to this state park on the beach. The bus stop is only 1.5 miles from the registration booth at the park, or you can make use of the no-reservation-needed hiker/biker camp. A 7-day transit pass is just $30.
Devil's Punchbowl State Natural Area – a great place to whale watch, just off 101, and very close to Beverly Beach state park. You can get here from Lincoln City or Newport by taking the North County bus South to the Otter Rock Fire Department, which is about half a mile from the park. The rest of the walk, down first street, has no sidewalks but is a residential street.
Timberline Lodge – Snow season is just around the corner. The Mt. Hood Express can take you from Sandy to Timberline Lodge in just over an hour. Tickets are $2, and if you want to sled instead of ski, you can get off at Mt Hood Ski Bowl in Governnment Camp. If you are coming from the Portland area, you can get to Sandy from the Sandy Local & Gresham Express from the Gresham Transit Center (Service from Max Blue Line).­
Tryon Creek State Park – Located between Portland and Lake Oswego, this popular park for hiking can be reached via Tri-Met bus. It takes a few transfers and just under an hour to go from Portland downtown, but the park can be reached from SW Boones Ferry Road and Coronado St. via the 39 bus. Getting to Portland itself can be accomplished via train or bus from most areas.
Tumalo State Park – there may not be a bus or shuttle to Tumalo State Park just outside of Bend, but a rented bike (or your own) can take you from downtown to the park in 30-45 minutes. Once there, you can set up camp in the no-reservation-needed hiker-biker camp.