Our organization was formed as the Oregon State Parks Trust in May of 1995 by the first Chairman of the Oregon State Parks Commission, Brian Booth. He saw an opportunity to engage private philanthropy to help deal with the long term problem of under-funding of our state parks. Brian gathered a group of notable Oregonians as the first group of Trustees, including Lu Beck, Cynthia Ford, Bob Meinen, Bill Naito, Lynn Newbry, Nancy Russell, Stub Stewart, Bill Sweet and Dave Talbot. The Trust was renamed to Oregon State Parks Foundation in 2012 and then to Oregon Parks Forever in 2020.
Some of our most notable capital projects have been building a new Experience Center at Cottonwood Canyon, the renovation of the Vista House in the Columbia Gorge, the establishment of the Kam Wah Chung Museum, the renovation of seven lighthouses along the coast, and the addition of the first 50 yurts in state park campgrounds- a first anywhere in the country.
Browse by region and learn about the major projects we've accomplished since our founding in 1995. Archiving our 25 years of history is an ongoing project, so please contact us if you have a story to tell about your experiences with our work.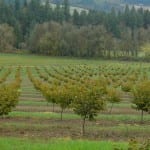 Champoeg State Heritage Area
Silver Falls State Park
Willamette River Water Trail
Willamette Mission "Ghost Structure"
Banks-Vernonia State Trail
Fort Yamhill State Park
Milo McIver State Park
Tryon Creek State Natural Area
Elijah Bristow State Park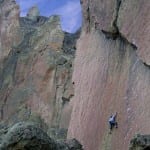 Tumalo State Park
Pilot Butte Scenic Viewpoint
Smith Rock State Park
Cove Palisades State Park
Fort Rock State Cave
Cottonwood Crossing Summer Institute
Cottonwood Canyon Experience Center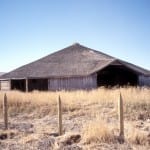 Farewell Bend State Park
Kam Wah Chung & Co. Museum
Peter French Round Barn
Sumpter Valley Dredge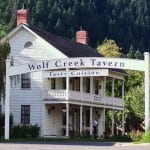 Collier Memorial State Park and Logging Museum
Casey State Recreation Site
Wolf Creek Inn