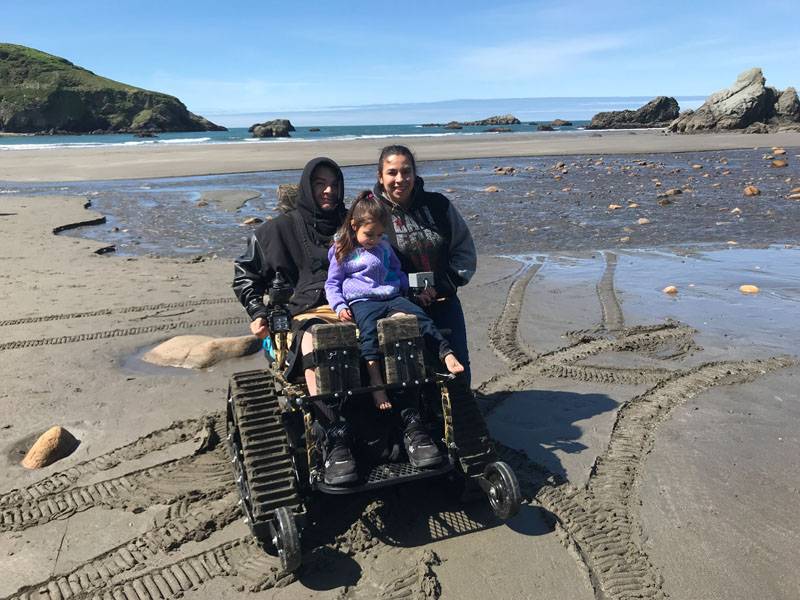 Oregon Parks Forever is committed to providing a variety of healthy outdoors experiences so that everyone can enjoy the benefits of nature. Part of this mission is to see that those with mobility challenges can partake in outdoor activities that would otherwise be unavailable to them.
Oregon Parks Forever (OPF) and David's Chair Outdoor Mobility Systems have recently secured grants from the M.J. Murdock Charitable Trust, the Marie Lamfrom Charitable Foundation, and the Biefke Vos Saulino Endowment at OPF, and with funds raised by donors from David's Chair's "Big Weekend" which will allow us to place three new electric all-terrain Track Chairs in Manzanita and Pacific City this spring and Seaside this summer.  
The Manzanita chair was given in memory of Beifke Vos Saulino. Biefke Vos Saulino immigrated to Canada from Holland as a child after WWII. She worked to put herself through college, and began an illustrious career in education spanning three decades; she taught, worked in administrative roles, and was superintendent of a school district in California. Upon retirement, she and her husband moved to the Pacific Northwest.  An avid environmentalist, Biefke was diagnosed with a condition that severely limited her favorite outdoor activities. She would be delighted that an endowment in her name will offer others with mobility issues easier access to the trails and beaches she loved so much.
When used properly, battery-charged track chairs will run for 6-8 hours without recharging, are quiet, and have rotating treads, designed to be used on various terrain, and allow the user to get onto the beach or on trails.
Last year, Oregon Parks Forever helped fund a Track Chair and trailer, located at the American Legion Post in Tigard, OR. The chair is available for free, by reservation through the David's Chair website. This Tigard chair has been very popular, so plan ahead, especially in the busy spring and summer months. You will need a vehicle with a trailer hitch to pick it up.
The three new chair locations are a result of Oregon Parks Forever and David's Chair Outdoor Mobility Systems working together to raise funds and locate hosts at veterans and tourist locations such as the American Legion, VFWs, and Elks Lodges. These organizations will host an electric all-terrain track chair and (sometimes) a trailer. Our goal is to arrange the funding for and determine host locations for 10 chairs or "Tow and Go" chair/trailer combinations in order to make Track Chairs more readily available along the Oregon Coast in places like: Warrenton, Cannon Beach, Rockaway Beach, Lincoln City, Newport, Florence, Bandon, and Brookings.
David's Chair was born in 2017 after David Hatrick, an avid outdoorsman, received a diagnosis of ALS, a paralyzing disease. A number of his friends got together and formed a non-profit organization to purchase a Track Chair allowing him to enjoy outdoor activities for eleven months as his mobility declined. Since his death in early 2018, the organization has grown and currently has eight Track Chairs in Oregon, with seven in Medford and one in Tigard. David's Chair has taken people and their families on exciting outdoor excursions at locations that are inaccessible to regular wheelchairs.
You can watch a video of the Track Chairs in action, click here.
We are excited to bring the beach to those who couldn't access it easily.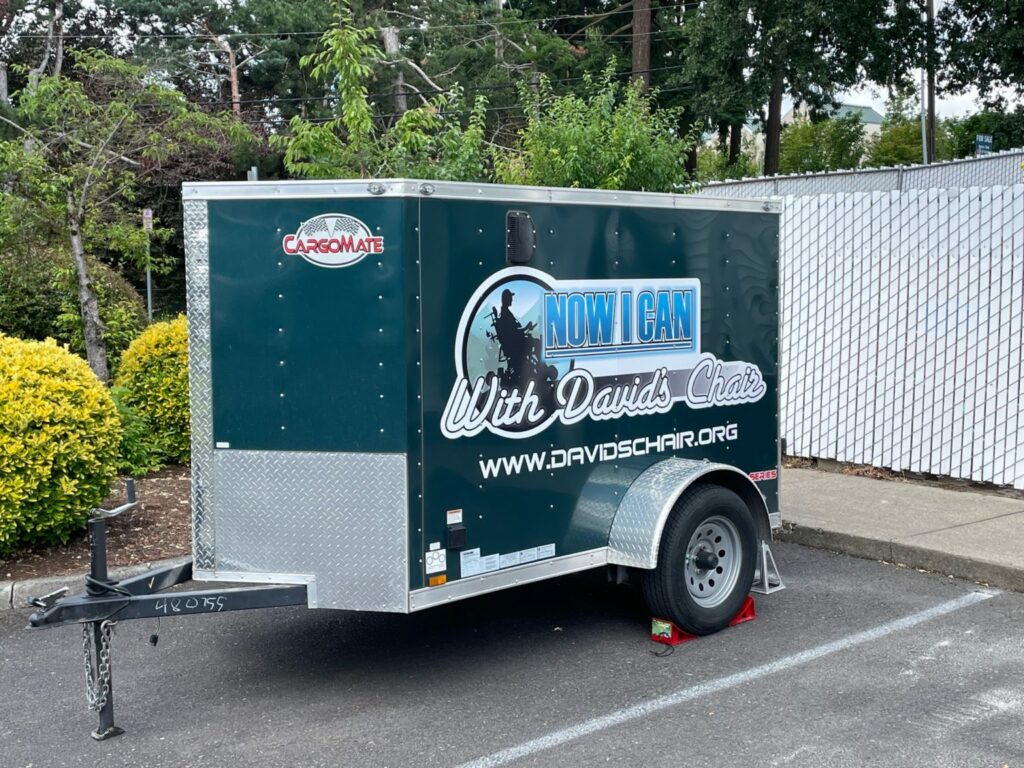 Want to try out a Track Chair? Join David's Chair for an In-Person Event on March 31 – April 1 at their Annual Spring Break Excursion at Harris Beach in Brookings, OR.