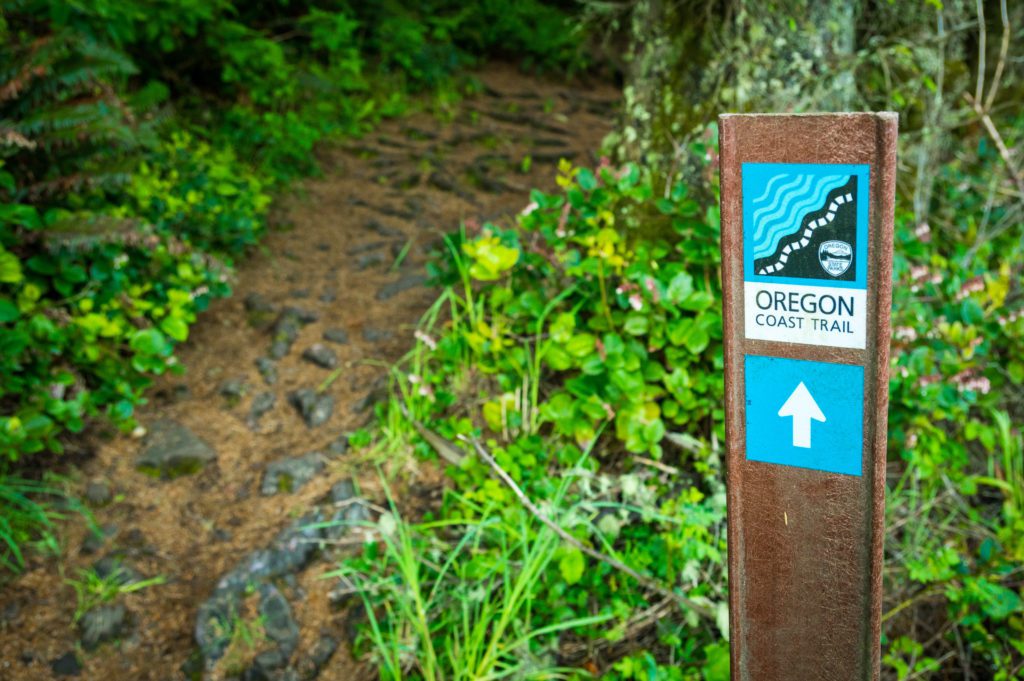 For many outdoor adventurers, the idea of a long-distance backpacking trip is a dream, a goal, or bucket-list item. Here in Oregon we are fortunate to have two incredible and well-known backpacking trails – and they are more accessible than you might imagine.
Both the Oregon Coast Trail and the Pacific Crest Trail have sections that lend themselves to shorter hikes, including day hikes and overnight trips. In addition to the many books available, there is a lot of information about both of these trails online, including maps, area status updates, and trail conditions.
Going out for a shorter hike is a great way to become familiar with parts of the trail and find out if a longer trip is something you'd enjoy. Here are a few areas where you can hike portions of these popular trails. Recreation passes may be required in some areas, and depending on how long you plan to stay, so be sure to check requirements before you head out.
Timothy Lake: The Pacific Crest Trail runs along the east bank of Timothy Lake in the Mt Hood National Forest, within easy reach of several nearby campgrounds, including Little Crater Lake Campground, and Oak Fork campground. The area is one of the most scenic in the Mt Hood Forest and offers outstanding mountain views, and it is only about two hours from Portland. Check out trails for this region under the Oak Grove Fork Area section of the Oregon Hiker's Field Guide.
Willamette Pass: This section of the PCT is easy to access and is a great place for a summer day hike through forests growing from the red volcanic soils of the high cascades. The area is just over an hour's drive from Eugene on Highway 58 and less than two hours from Sisters. Nearby camping can be found at Odell Lake, which also serves as a stop for through-hikers to resupply. The most popular hike here goes up towards Maiden Peak, and passes by the lovely Rosary Lakes.
Seaside to Cannon Beach: The Oregon Coast Trail (OCT) section from Seaside to Cannon Beach goes over the Tillamook Head and can be done in a single day – it is less than six and a half miles – and can also be done as an overnight trip, with a stay at the Ecola State Park hiker's camp (no overnight vehicle parking allowed in this State Park). Tillamook Head includes some great coastal scenery, beaches, and some historical locations as well, including an abandoned WWII radar station.
Amanda's Trail: this scenic portion of the OCT goes south from Yachats to Cape Perpetua along an inland route through the Siulsaw National Forest. Hikers pay their respects at the Amanda Statue near the beginning of the hike and before entering the old-growth forest and hiking through to the Cape Perpetua Lookout and panoramic views of the cape below. Campgrounds located within the Cape Perpetua National Scenic Area offer overnight accommodation for further trail exploration.