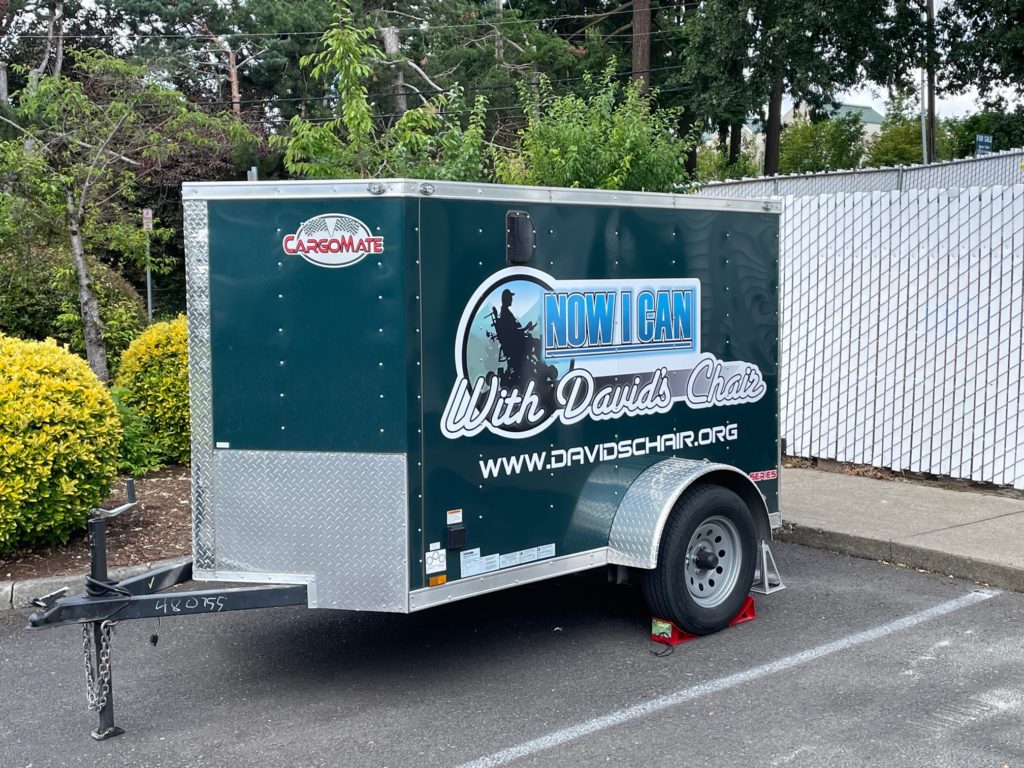 Oregon Parks Forever, David's Chair, and the American Legion Post 158 in Tigard are working together to increase park accessibility for people with mobility challenges.
Oregon Parks Forever and David's Chair secured funding for the wheelchair and the American Legion Post in Tigard agreed to host it. The chair will be available for free use by reservation through the David's Chair website – Just in time for Disability Pride Month! It can then be picked up by anyone with a trailer hitch-enabled vehicle at the American Legion Post 158 in Tigard to take to area parks.
The chair is the first of 10 planned for being made available throughout the state at various locations. David's chair has already loaned chairs for use from their home city of Medford, and also holds group events. Over the 4th of July weekend, the organization was in Seaside and helped over 60 people enjoy the beach using Action Trackchairs.
If you want to see the chair in action, the Newburg American Legion Post 57 will be demonstrating it at the Newberg Old Fashioned Festival, Friday and Saturday, July 29-30.
View the chairs in action in this youtube video and consider donating today to Oregon Park Forever.