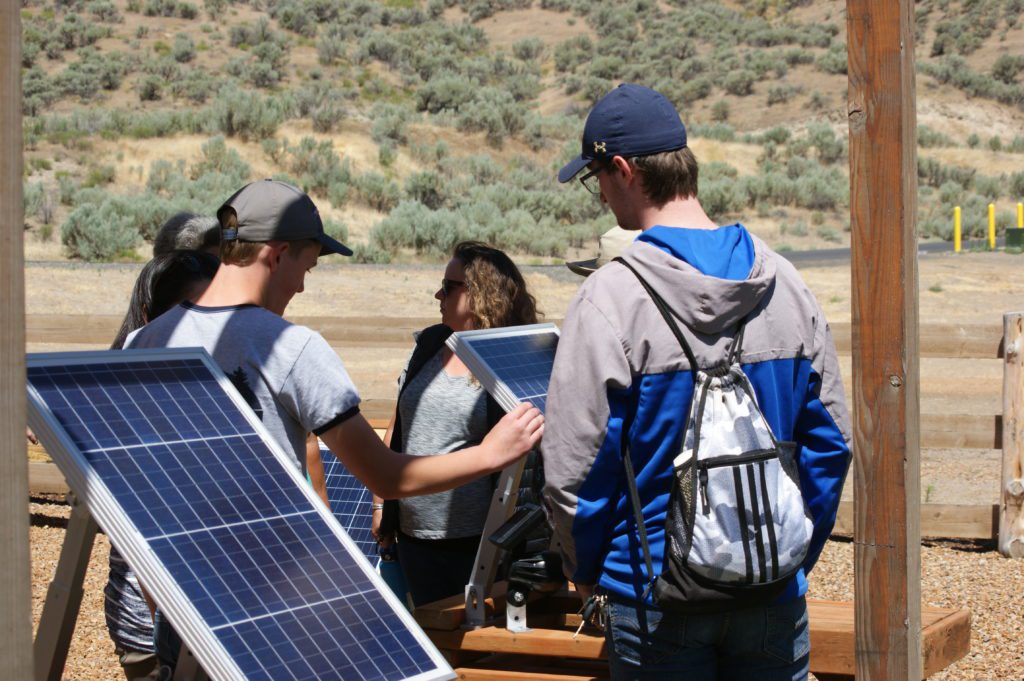 High school students who are interested in culture, science, and the environment are encouraged to apply for the Cottonwood Crossing Summer Institute!
Held each summer at Cottonwood Canyon State Park, the institute is a week-long residential field studies program with course options in cultural studies and natural resources. Courses are led be EOU faculty, capstone students, and other local professionals. Students earn college credit for the program while living and learning at the beautiful Cottonwood Canyon State Park along the John Day River. This year's program will be held June 12-17, 2022. The cost of the program is $350 per student. Scholarships are available; please visit the Cottonwood Crossing Institute website to learn more and register.
New Teacher Institute
The Cottonwood Canyon Teacher Institute is an intensive four day long residential place-based field studies program for teachers from throughout Oregon. Participants choose from four course options where they learn about locally significant cultural or natural resources. Projects are led by EOU faculty, and other regional professionals. More information and registration at eou.edu/teach-rural-oregon/ccti/.