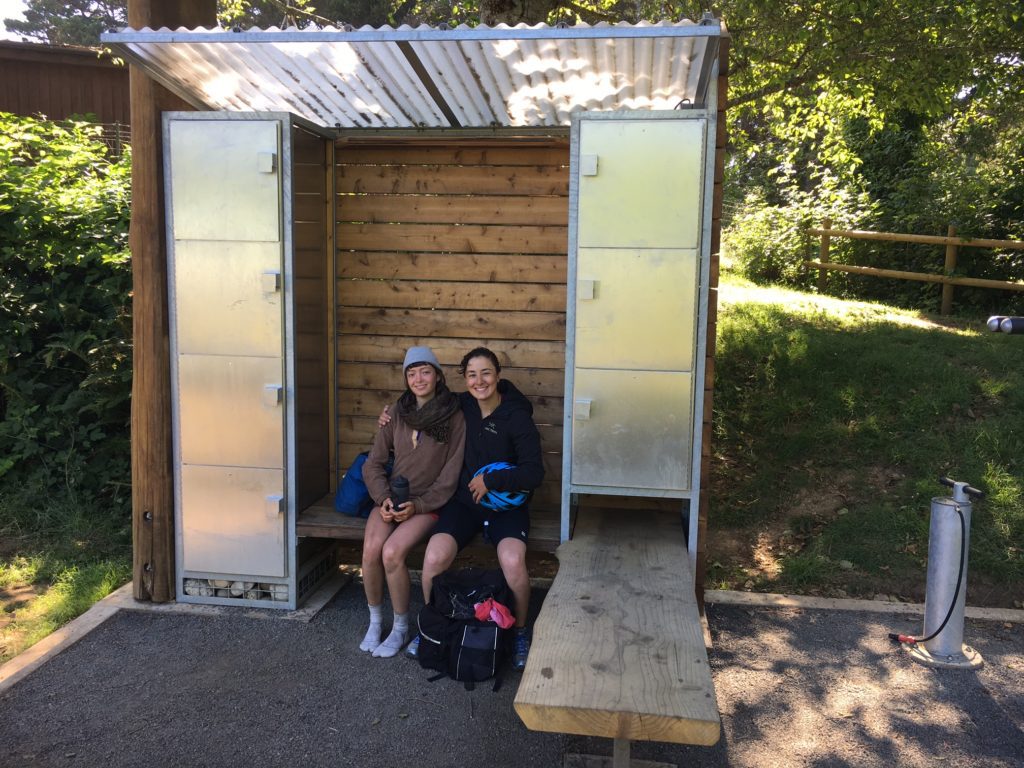 Due to the pandemic, construction of several hiker/biker pods at Oregon State Park campgrounds along the coast was put on hold. However, we are pleased to report at this time that Oregon State Parks has provided a new estimated completion date for three new Hiker/Biker pods by Spring of 2023.
These shelters provide hikers and bikers with a facility to lock up their gear and food, charge electronics and e-bikes, fill their water bottles, and perform minor repairs on their bikes, including inflating tires. Along the Oregon Coast, hiker-biker shelters have been installed at six state parks: Fort Stevens, Devil's Lake, Cape Blanco, Harris Beach, Cape Lookout, and Nehalem Bay. The three new pods will be located at Honeyman, South Beach and Beverly Beach. Two additional are planned for Beachside and Humbug State Parks.
As the Oregon Coast Trail sees increased use, and more sections of the trail are upgraded and connected, there is a need for facilities to support people along this 400-mile route. Oregon Parks Forever needs members like you to help us continue projects like the Hiker/Biker pods here in our state. Consider making a donation today.