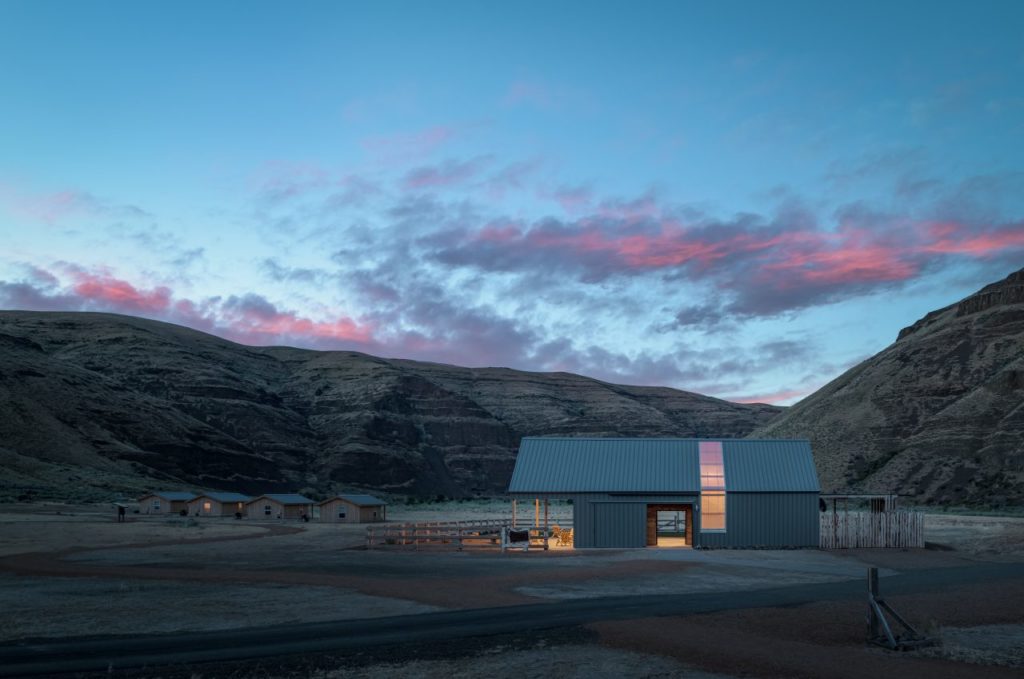 Cottonwood Canyon State Park is located in the Northeastern part of Oregon, a little way east of Mount Hood and just a half hour drive south of Biggs Junction. Nestled along the banks of the John Day River, it is the newest, and the second largest, State Park in Oregon.
Yet this park just three hours from Portland feels remote and wild.  Local wildlife includes bighorn sheep, rattlesnakes, cougars, and bald eagles. While the amenities here are lacking – there are no electrical or sewer hookups for RV's and cell service is spotty, if available at all – the experience is unforgettable. We all look forward to getting away from it all when we go camping, and at Cottonwood Canyon, you really can. The campground includes 4 rustic cabins, 14 walk-up tent sites, and 21 drive-in primitive sites (including one ADA site), plus a group camp for up to 25 people. An ADA restroom with flush toilets and showers is centrally located.
Reservations can be made up to 6 months in advance online or over the phone (1-800-452-5687). The campground is open year-round but the 21 primitive sites become first-come, first served from November to March (no reservations needed).
There are plenty of uncrowded hiking trails, the views are awesome, and the night skies are unspoiled by city lights. And while the park is more primitive than some, it offers some nice features, including solar-powered charging stations, and free-to-use bicycles.
Oregon Parks Forever raised more than half a million dollars in donations for the construction of the Experience Center at Cottonwood Canyon, which opened in 2018. When not in use for the Cottonwood Crossing Summer Institute, the center is available by reservation through Oregon State Parks.