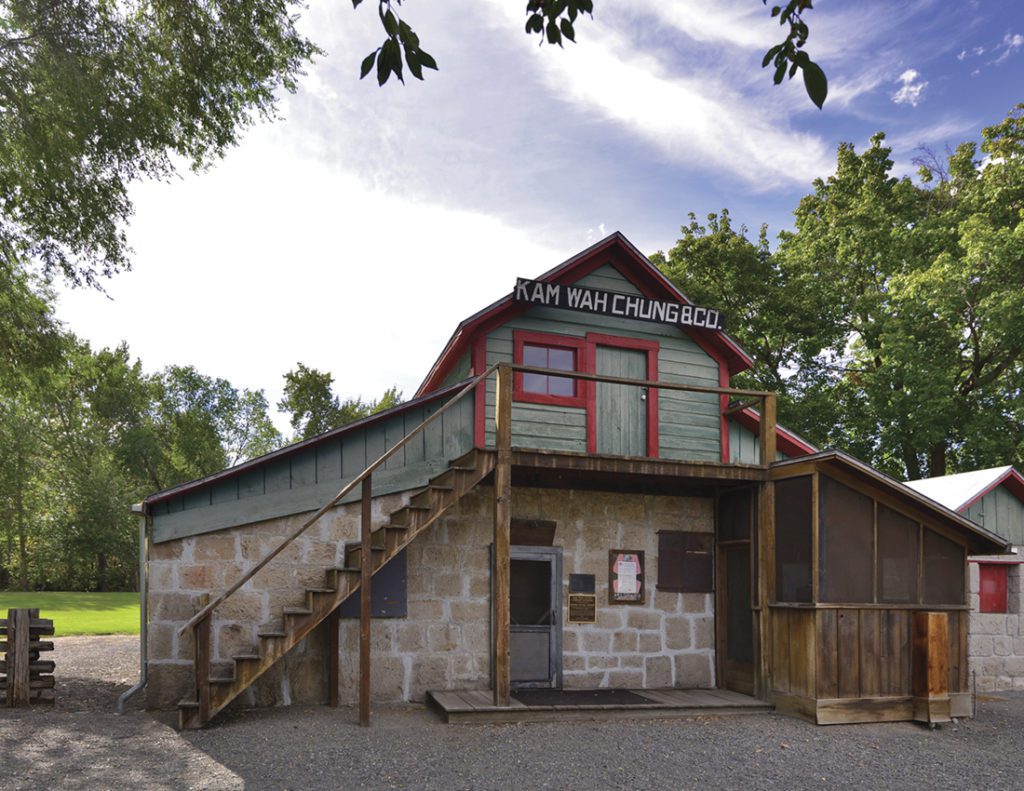 Some of our members might recall Oregon Parks Forever's campaign to raise 1.5 million dollars to help preserve and restore the historic Kam Wah Chung & Co building in John Day, Oregon. These funds were used to preserve an important part of Chinese Culture and history. If you have not ventured to John Day to see the museum, consider making a trip this summer!
The Kam Wah Chung building was deeded to the City of John Day in 1955, after Doc Hay's death, to be used as an interpretive center and cultural museum. But this would not become reality until much later, when historians discovered what they had on their hands.
Inside this small stone building is a treasure of Chinese herbs and cultural objects that date from the late 1800's and early 1900's. Ing "Doc" Hay and his partner Lung On bought the business in 1888, and it served as a general store, apothecary, and cultural center for the many Chinese immigrants who came to the area in the late 1800's to work in gold mines. Doc Hay became known in the community for his expertise in Chinese medicine, often providing cures even when western doctors were unable.
More than 500 herbs are still preserved at the museum, making it one of the largest collections of traditional Chinese medicine in North America.
The John Day Historical Society operated a museum at the site starting in 1976; but in the late 1990's it became clear that the society lacked the funds for the upkeep and maintenance the site needed. In 2004, Oregon Parks Forever became involved to raise funds for the state's restoration project, and Kam Wah Chung became a State Heritage Site in 2005.
In 2010, OPB documented Kam Wah Chung in an episode of Oregon Experience (View it here on the OPB website). Due to the efforts made to preserve Kam Wah Chung for future generations, it is available for everyone to visit to this day. Tours operate daily from May to October. Reservations for museum tours are available through the State Parks website; tours are free but space is limited to groups of eight.
Consider making a Donation to Oregon Parks Forever today, and be a part of preserving Oregon's rich cultural heritage.