Kevin Price began helping to connect kids from Portland's communities of color to the outdoors more than 25 years ago, while working for Oregon State Parks as a Region Manager.
While in his role with Oregon State Parks, Price began leading field trips to the Columbia Gorge for students from Dr. Martin Luther King Jr Elementary School. Price has said, "There are people who come from around the world to visit some of these scenic areas, and we have people who live within 15 or 20 miles and they've never been". One of the things that Price experienced both in his professional career and with the visitors to our scenic areas, was a lack of people of color. Of the students Price took to visit the Gorge, often only a couple of students out of a group of twenty to twenty-five had visited there before.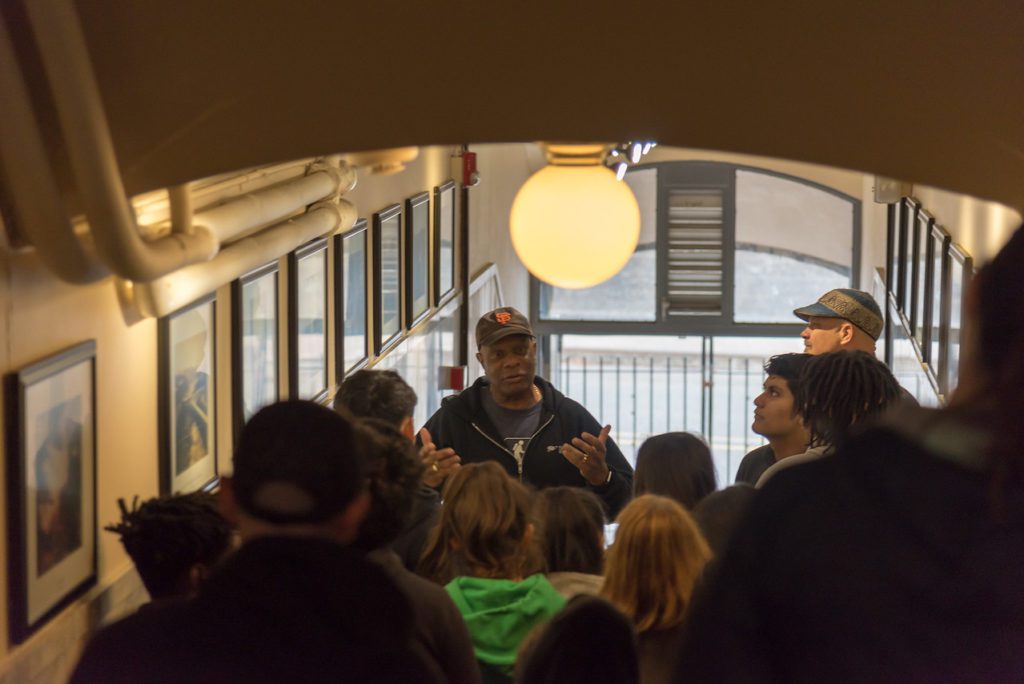 Because some of the students, and their parents, were unfamiliar with outdoor activities such as hiking and camping, before the field trip, Price visited the class to teach the students about nature, parks, and waterfalls. Meeting the kids where they were, he says, helped overcome people's concerns about what they would experience on an outdoor trip. Price later lead a field trip to the Gorge, where students experienced nature first-hand, stopping at Vista House, Latourell Falls, and Multnomah Falls. On these trips, the children did nature scavenger hunts, and identified the types of waterfalls they saw. Price made sure that the students understood that these parks are their parks, to enjoy and protect. And many students left wanting to share their experience with their families and bring them out to the parks, too.
He came to the position in a career that began while he was a student at Eastern Oregon State College (now Eastern Oregon University). While in college, Price worked as a hotshot firefighter for the Forest Service and travelled through the Western states, even once going as far as Arkansas, to fight forest fires. Eventually this led to his first job after college, as a Park Ranger at Emigrant Springs State Park. His love of the outdoors and appreciation for nature grew along with his career, and eventually Price became a Region Manager for State Parks, overseeing the Columbia Gorge (among other areas).
Seeing the faces of the children experiencing nature, sometimes for the first time, was Price's reward. Price says that people of color need to feel more welcomed in our parks and natural areas, and that people need to see more people that look like themselves when they go to recreation sites. By bringing kids out to the parks, he hopes that they can start to see the parks as their own and feel more comfortable visiting.
Price has also led field trips for high-school age students of the St. Andrew Nativity School, and participated in Oregon Parks Forever's Ticket2Ride program previously in a field trip to Willamette Mission State Park. He has tapped others to continue his work as well, to lead field trips for students out to the Columbia Gorge and other places.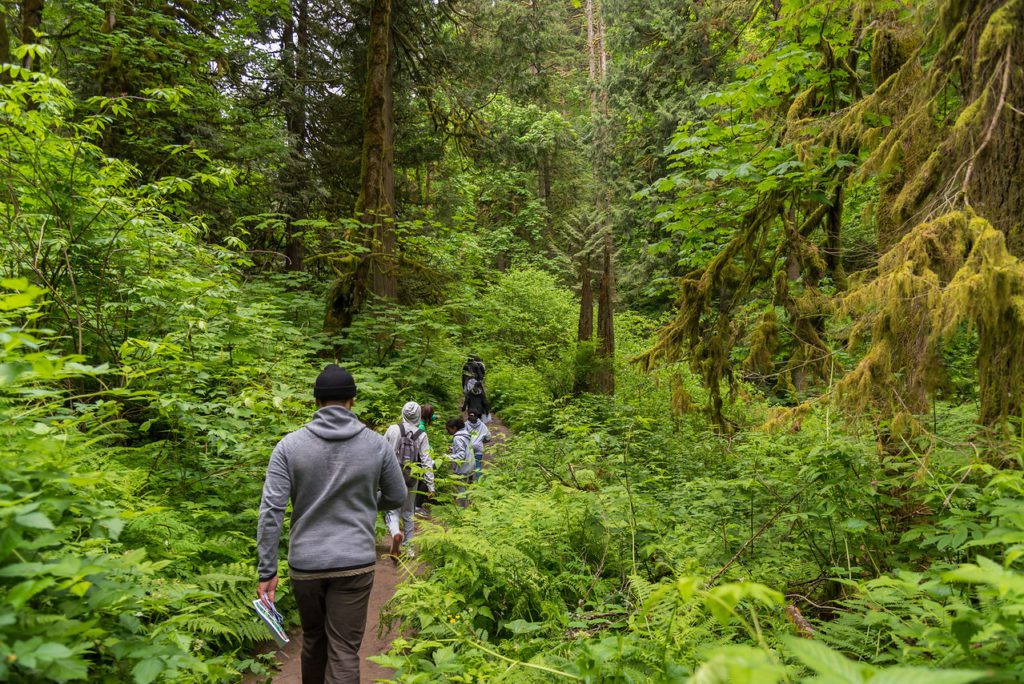 He says that while he was a Region Manager at the State Parks, one thing that was helpful was to see things from a different perspective. He talked with people in different communities to learn about their barriers in accessing the parks. He also led efforts to improve accessibility at Vista House through the installation of an elevator, and ADA ramps for wheelchairs. He says that things that we don't give a second thought to, like accessing the bathrooms, and lack of a vehicle, can make park visits challenging for many.
And while Price started this work well before the beginning of diversity, equity, and inclusion policies were put in place, he says that he is not done yet. He hopes to be able to lead more field trips out to the gorge as soon as this year, if possible. And moving forward, continuing to help kids get out into nature and feel welcome in the parks is important. This includes field trips for kids, and programs through the state such as the former, "Let's Go Camping" program.
Currently the State offers a Park Explorer Series program that offers an opportunity for organizations to organize camping groups and stay in yurts and cabins for free, aimed at underrepresented communities. The program applications and details are available online.
For more information about diversity, equity and inclusion in the outdoors, visit these resources:
Kevin Price currently serves on the board of the Oregon non-profits, SOLVE, and Friends of the Columbia Gorge. He retired from OPRD as the State's first Black Region Manager after 35 years with the agency.