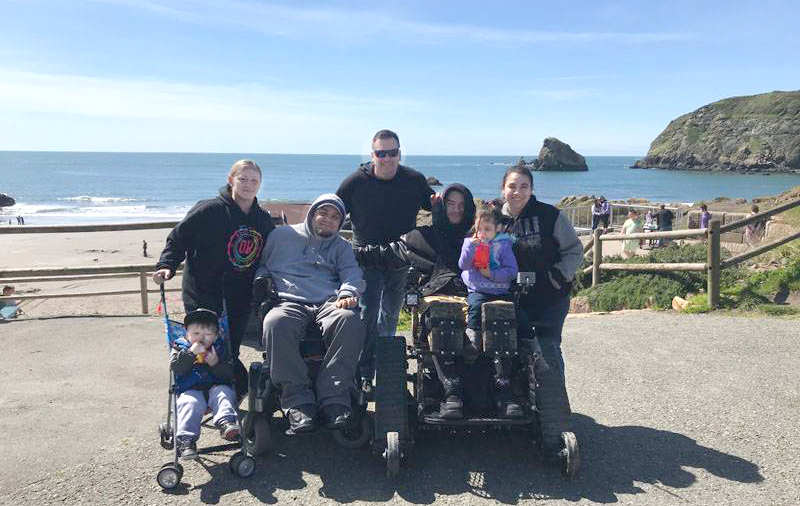 The additional placement of three new Track Chairs at the Coast, comes at a time when interest in adaptive recreation and accessibility is high both nationally and on the Oregon Coast.
Nationally, the CDC reports that 13.7 percent of U.S. adults report living with a serious mobility disability. That's over 28 million people. As Track Chairs are becoming more available, National Parks are taking note and making improvements in sustainability, trails, and signage that benefits all visitors.
As reported in Outside Magazine: "In a massive shift, public land managers across the U.S. are beginning to look at accessibility as an integral part of park improvements and additions, rather than a separate and possibly expendable line-item in the budget. 'We are really following the path of improving accessibility as we improve our overall infrastructure,' said Jeremy Buzzell, manager of the Park Accessibility for Visitors and Employees (PAVE) program at the National Park Service, adding that accessibility "has to be baked into everything we do, so that it becomes a part of the culture."
Travel Oregon Accessibility Grants
Eight coastal Oregon communities recently received grants from Travel Oregon to help improve their accessibility for travelers with disabilities. The funding won't be enough, in and of itself, to make full-scale infrastructure improvements. Instead, it's meant to help the towns determine what resources they already have, and then market those resources to people who need them.
"These grants directly support destination marketing and management organizations and tribal entities who are working every day on a range of improvements from enhanced accessibility and inclusion for all travelers to fostering sustainable travel that can even enhance the geographical character of a place, from its environment and culture to its heritage and the well-being of residents," says Todd Davidson, CEO of Travel Oregon.
Explore Lincoln City website has a list of beach entrances that would be suitable for chair access. To name a few:
NW 15TH Street is a paved access point, and serves as a great ADA Accessible beach access.
CANYON DRIVE PARK at SW 11th St you'll find extra parking and restrooms with a paved gradual incline access to the beach.
SW 34TH ST: Though parking is limited at this access spot in Nelscott, the are other public lots nearby, and it is a great place to easily get onto the beach.