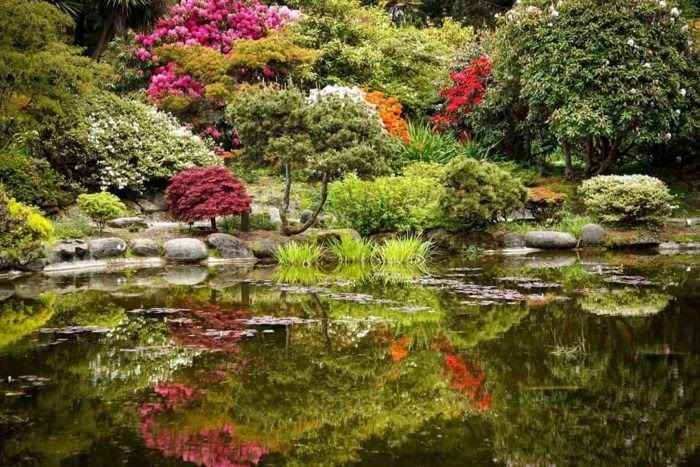 As we burst headfirst into Spring here in Oregon, events at local parks seem to be popping up like the wildflowers on the hillsides. Spring in Oregon means wildflowers, waterfalls, and milder temperatures from the coast to the desert. Here are some of our top picks for the upcoming season:
Earth Day: Native Plant Garden Care Event at Silver Falls
Spend Earth Day, April 22nd, at Silver Falls State Park helping to maintain the native plant garden at the South Falls Lodge. Volunteers are needed to clean up winter debris and plant native plants. Afterward, enjoy a guided native plant walk. Register for this volunteer event on the Oregon State Parks website. (free)
Starting May 2nd, walk these ephemeral sand labyrinths created annually by the draw team for Circles in the Sand. Check the Circles in the Sand website for starting times and dates, then head to Face Rock State Scenic Viewpoint for a meditative afternoon on the beach. (free, donations accepted)
Rhododendron Sunday – Mother's Day at Shore Acres
Sunday, May 8: Treat mom and family to a delightful day at Shore Acres south of Charleston, Oregon. In the garden, members of the Southwestern Chapter of the American Rhododendron Society will have a display of cut blooms and will be available to answer your questions about rhodies. The park is open from 8 am to dusk and the Garden House will be open from 11am-4 pm with refreshments provided by the Friends of Shore Acres. ($5)
Check out more Earth Day events and other Spring activities on our park events calendar.