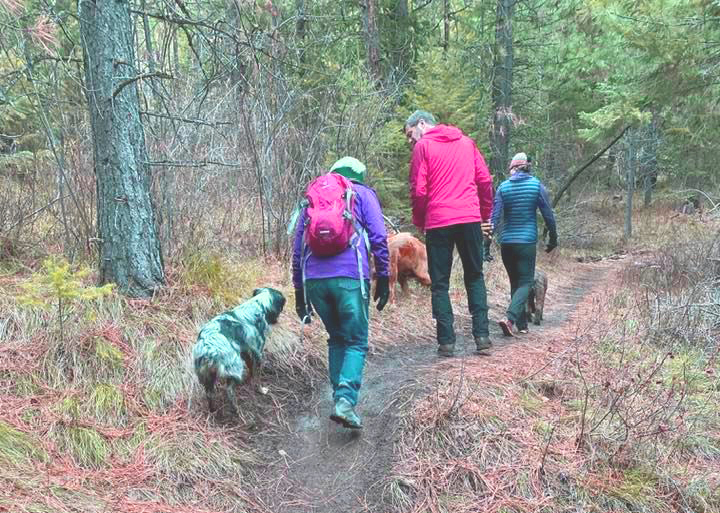 On that long road trip with the family across Eastern Oregon, quiet that chorus of, "Are we there yet?" with a visit to the Mount Emily Recreation Area, in La Grande, where Oregon Parks Forever has just installed a Track Trail hike at the Red Apple Trail in the Mount Emily Recreation Area (MERA) in La Grande.
Many young people have become increasingly disengaged with nature, spending more time indoors interacting with electronic media while spending less time outdoors being active. These societal lifestyle changes are having, devastating impacts on the overall physical and mental health of kids, families, and communities.
By partnering with parks and recreation agencies across the country, TRACK Trail s converts a pre-existing trail into a TRACK Trail with self-guided materials that turn an ordinary hike into a fun-filled, discover-packed adventure. Kids that complete TRACK Trails can register their adventures through the program's website, earning a series of prizes that make their next outdoor adventure more fun and encourage them to get outside more often.
We installed four adventures at the Red Apple Trail at Mt. Emily Recreation Area: the Natural World, Insects, Birds, and Flowers. The different adventures are customized to the park and region. As you walk along, it's like a treasure hunt as you note local features, flora and fauna.
Kids in Parks currently has five trails in Oregon (in Central Oregon – Prineville and Madras) and one trail in Renton, Washington.  Oregon Parks Forever is currently in the process to rollout 50 more TRACK Trails across the state of Oregon. 

https://www.kidsinparks.com/red-apple-trail-mount-emily-recreation-area
Plan a visit to the Mount Emily Recreation Area (MERA) which offers 3,669 acres of outstanding forest recreation, just two miles from downtown La Grande, Oregon, and there is so much to offer, you may want to stay longer.
Top Photo: Eric Valentine